UNIVERSITY OF THEATRE
AND FILM ARTS BUDAPEST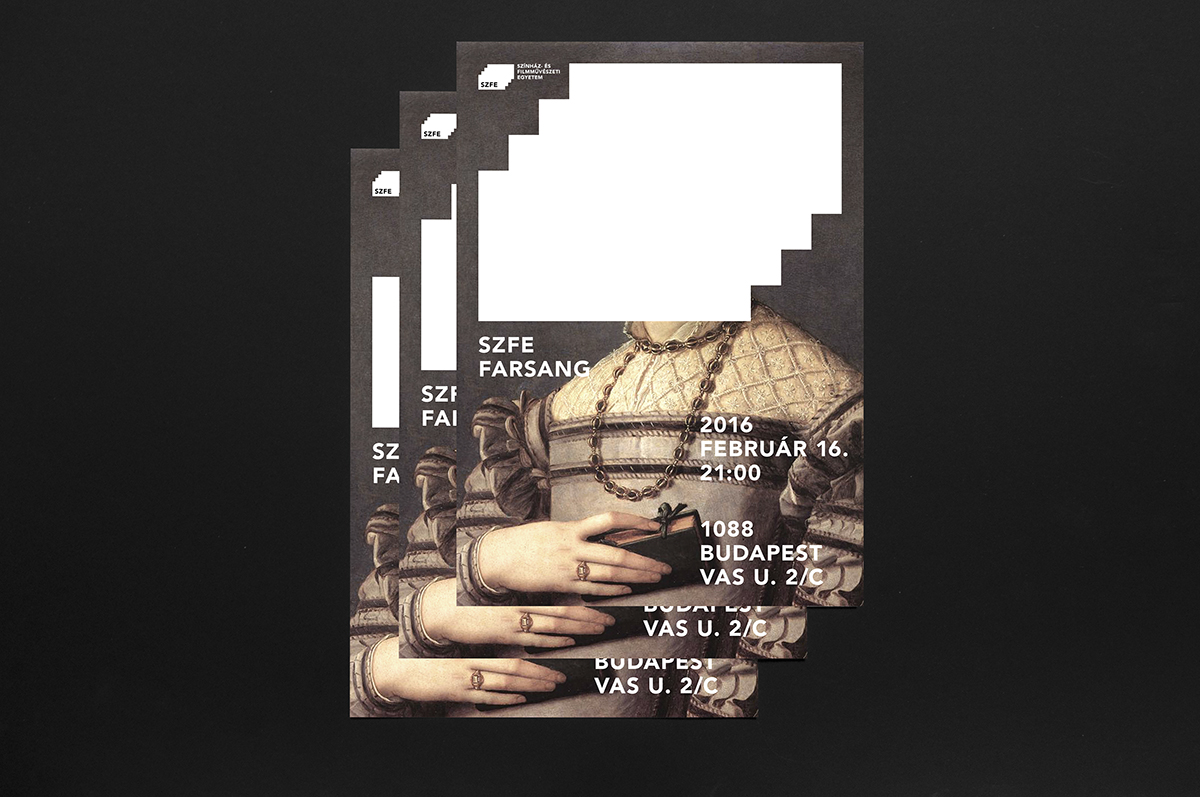 In 2016 we had the honor to win a competition and design the new visual identity of the University of Theatre and Film Arts Budapest. The institute wanted to emphasize the old values while representing a progressive visuality.

The logo we designed is part of a complex visual system. We wanted to create a characteristic, powerful sign that is easy to remember. It's based on a simple rectangle with the proportion of 16:9 and you can associate the form with a lot of phrases connected to film and theatre – like stage, screen, stairs, frames, layers. With this dynamic system we wanted to reflect on the fact that the university works as a catalyst for students.

We used a strict form, but a playful graphic system. The system reflects on the collaboration and teamwork behind each production because viewers only get a final product but there are so many layers of a film or a theatre piece we don't see at all. The colors of the identity are black and white completed with some pictures of the actual issues. The basic elements contain the characteristic logo and simple typographic solutions on pure surfaces. This base completed with the photos and the playful use of the graphic system give the visual unity of the identity.